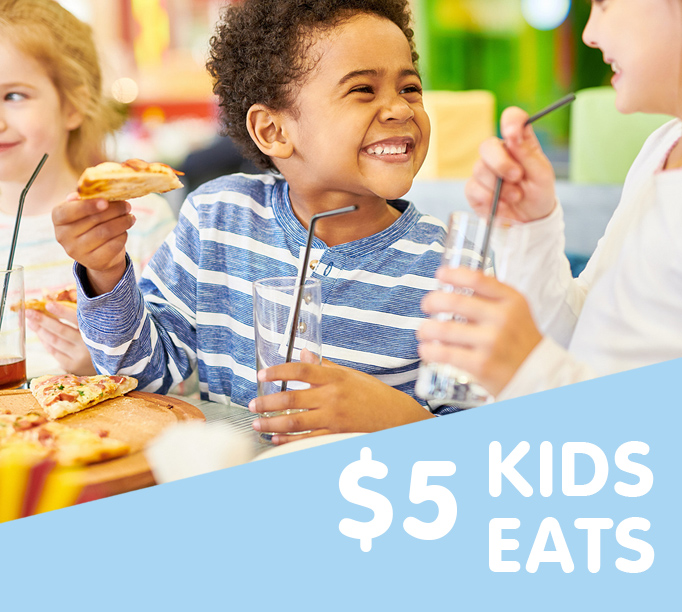 $5 Meal Deals
11 January, 2021-24 January, 2021
Feeding the whole family has never been easier (or cheaper) thanks to our $5 Kids Eats deals!
From tantalising hotdogs to tasty chicken and chips, we have a $5 deals that will excite even the most fussiest of eaters.
The delicious deals are:

Cold Rock
Hot Dog and Regular Milkshake
Donut King Regular Hotdog, Regular Milkshake and an Iced Cake Donut
Gloria Jeans
Ham & Cheese Toastie, Pop Top Drink and a Cheeky Chiller Toy
Henny Penny
2 Drumsticks, Regular Chips and a Can of Drink
Natural Tucker
Kids Sandwich, Small Kids Drink and a Brownie Slice
Wok n Roll
Honey Chicken with Fried Rice, Spring Roll, Prawn Chips and a bottle of Keri Juice.

When visiting our foodies to claim your deal, simply order at the counter and follow the QR code to our website to submit your details, then simply…enjoy!