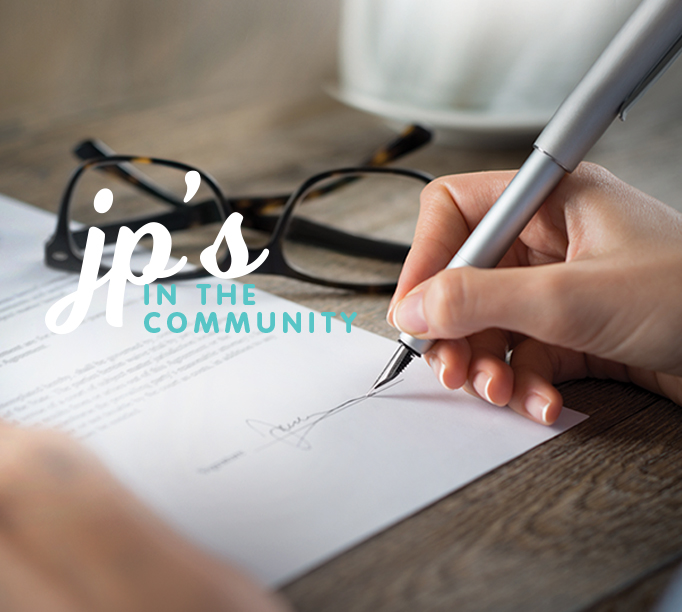 Free Justice of the Peace Service
Do you need the services of a Justice of the Peace?
You will find a free Justice of the Peace service available in centre, between 10am - 2pm on the second Saturday and last Thursday of every month.

JP's can witness and certify your routine legal documents such as wills, affidavits, statutory declarations and passport applications. Justices of the Peace volunteer their services to provide an integral link in the judicial system.
You will find the Justice of the Peace service, provided by Garry Steele, located near Woolworths.

The JP will be available on the following dates in 2021:

Saturday 13 March 10am - 2pm
Thursday 25 March 10am - 2pm
Saturday 10 April 10am - 2pm
Thursday 29 April 10am - 2pm
Saturday 8 May 10am - 2pm
Thursday 27 May 10am - 2pm
Saturday 12 June 10am - 2pm
Thursday 24 June 10am - 2pm
Saturday 10 July 10am - 2pm
Thursday 29 July 10am - 2pm
Saturday 14 August 10am - 2pm
Thursday 26 August 10am - 2pm
Saturday 11 September 10am - 2pm
Thursday 30 September 10am - 2pm
Saturday 9 October 10am - 2pm
Thursday 28 October 10am - 2pm
Saturday 13 November 10am - 2pm
Thursday 25 November 10am - 2pm