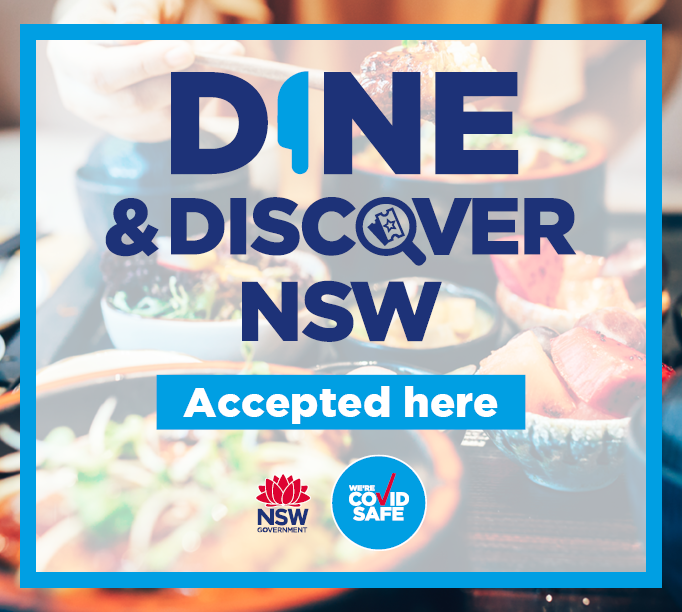 Dine & Discover NSW
To encourage the community to get out and about in supporting dining, arts and tourism businesses, the NSW Government has launched the 'Dine & Discover NSW' voucher program.
NSW residents aged 18 years and over can apply for $100 in vouchers – 2 x $25 Dine NSW Vouchers for dining out and 2 x $25 Discover NSW Vouchers to be used for entertainment and recreation. Both vouchers can be used 7 days a week.
We are delighted to advise you can use your Dine NSW vouchers here with us at Salamander Bay Square at the following participating stores:
For more information on registering to receive your vouchers and full conditions visit the NSW Government website.